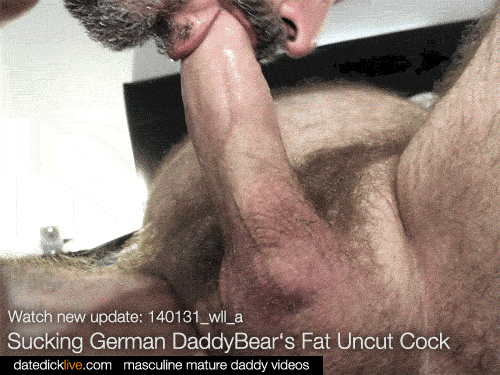 NEW VIDEO UPDATE ON DATEDICKLIVE.
Watch new video 140131_wll_a
Sucking German DaddyBear before he starts fucking raw again. The return of super hairy German Daddy Bear. The party just begins and you can expect some amazing fuck footage soon. Enjoy the first four scenes with lot's of cock sucking and hole preparation.
Datedicklive. Watch mature masculine gay orgy porn.
via DaddyBigDick